MIDWIZE - Capacity building training programme for public health officials in maternal and child health
For the forth time, Karolinska Institutet is offering a blended part-time training programme from August 2023 – May 2024 for governmental, academic and clinical professionals in Ethiopia, Kenya, Malawi and Uganda.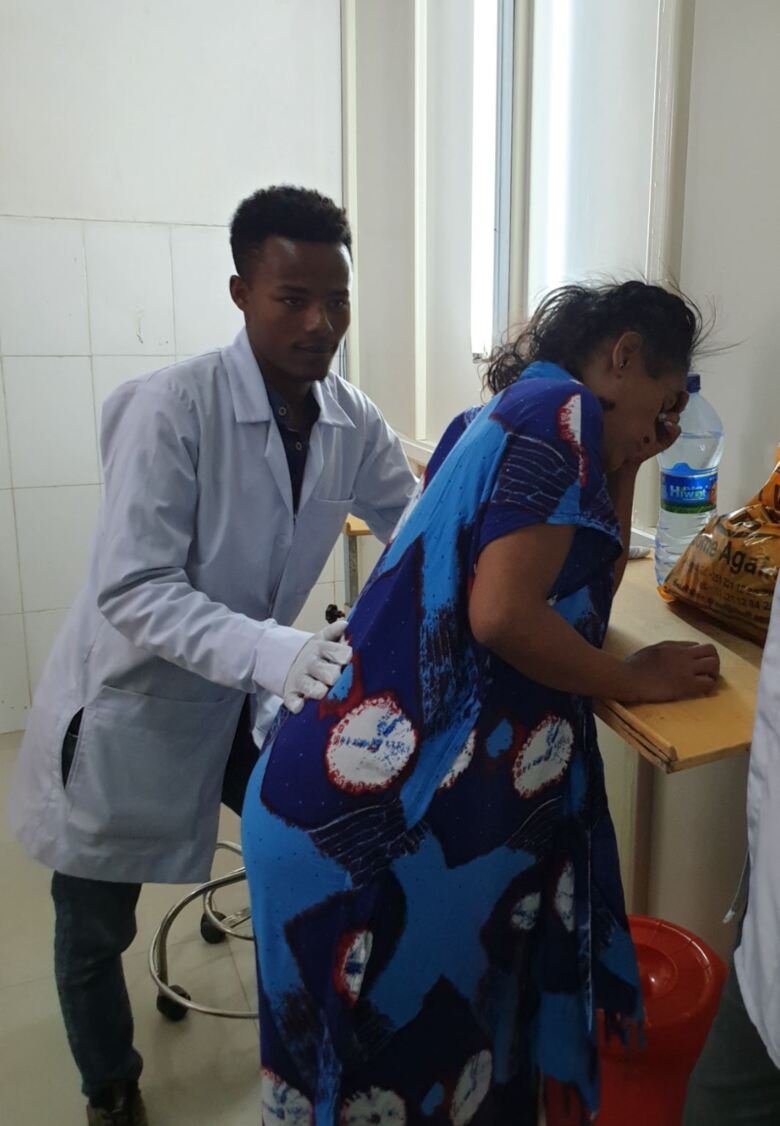 Foto: Helena Lindgren
The purpose
The purpose of the programme is to build capacity within the public health sector in the field of reproductive, maternal and newborn health. The programme is an on-line training programme including modules on Quality Improvement, Leadership and Management and a Practical project module when the participants conduct a project in their own country.
This initiative offers a creative and innovative approach to build professional competences and confidence for leaders. The programme is funded by the Swedish Institute.
Content
The content was developed based on the MIDWIZE conceptual framework - evidence based care and multisectoral collaboration in a health systems approach.
Some of the topics that will be addressed:
What is sustainable health and what are the ways of getting there? Globally, regionally and nationally – in collaboration.  
How can quality of care be sustained and further improved during and after the covid-19 pandemic? 
How to encourage interdisciplinary multi-professional teamwork and what makes a team a team? 
How to systematically close the gap between what we know and what we do?
How to utilize evidence-based practices by choosing the right implementation strategies. 
The capacity building training programme connects and spans across five sustainable development goals (SDG 2, 3, 5, 10 and 16). We will work together within and between professions with specific areas for improvement. A team of experienced lecturers and researchers within implementation, leadership and health economy in relation to reproductive, maternal, newborn, child and adolescents' health and nutrition are engaged in the programme.  
Centre of Excellence for Sustainable Health 
The programme builds on the Centre of Excellence for Sustainable Health, a collaboration between Karolinska Institutet and Makerere university, which aims to explore the complex health challenges of today and tomorrow are situated within the broader 2030 Agenda. The activities of the programme are designed to foster establishment of strong networks across sectors and nations connecting the participants as well as to the centre's network. 
Duration
31 August 2023 – 31 May 2024. 
Participants
This programme will educate officials, in government institutions such as health and education ministries, public health authorities and public or private hospitals and universities with medical and nursing education in Ethiopia, Kenya, Malawi and Uganda. There will be a mixture of participants from governmental institutions, academia and clinical care. In total 24 participants will be enrolled in the programme.
Thanks Karolinska Institutet for coming up with the program! It has changed my way of thinking and improved my work performance.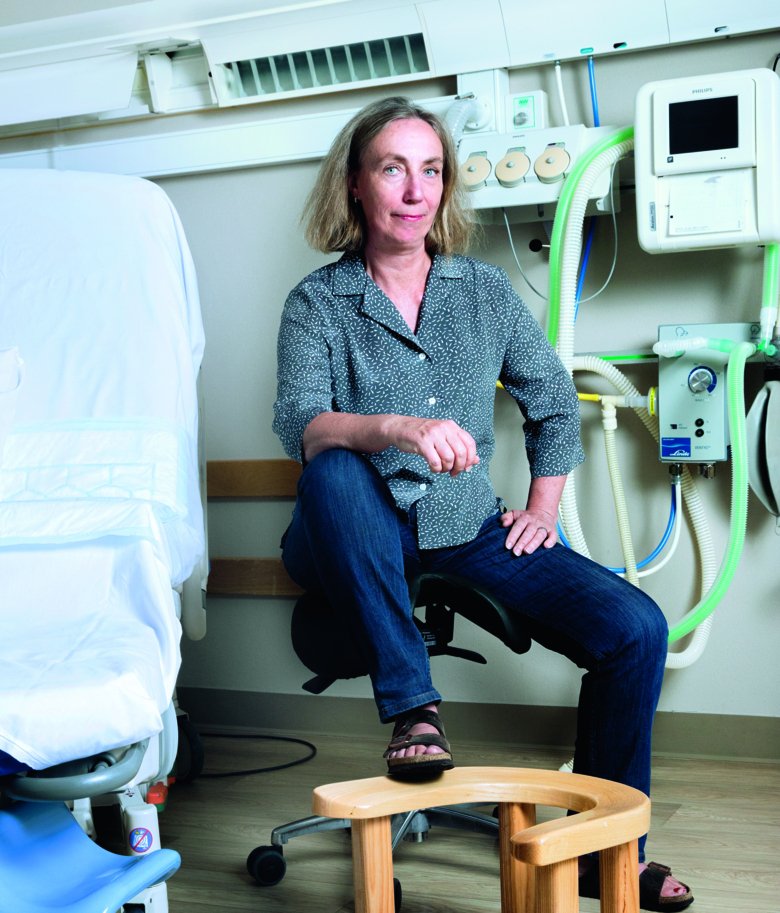 How is the programme delivered?
The programme is led by Helena Lindgren, Professor, Department of Health Promotion Science, Sophiahemmet University, and Michael Wells, Associate professor, Department of Women's and Children's Health, Karolinska Institutet, in collaboration with Miriam Wagoro, Senior lecturer and Director School of Nursing, University of Nairobi, Lydia Kabiri, lecturer and PhD student, School of Nursing, Makerere University and Solomon Hailemeskel, PhD and lecturer and PhD University of Gondar, Ethiopia. 
The programme will be delivered on approx. 20 % speed requiring all participants to actively contribute and use around 6-10 h/week. 
The programme will mainly run online, both through prerecorded webinars and videos as well as online interactive real-time workshops and group work. Physical meetings and study visits in each respective country will also be facilitated.  
Content of the programme:  
Introductory webinar.  
Training package for all participants focusing on the targeted SDG:s. 
Implementing strategies for quality improvements in health care settings. 
Leadership and management within healthcare systems in low- and middle-income settings. 
Project:  All participants will work with relevant projects, both individually and in teams, addressing concrete challenges identified and defined during the programme.  
Mentoring will be offered by subject-specific supervisors.
Fee
The course is free of charge as the programme is being carried out with financial support from the Swedish Institute.
Entry requirements
You apply by submitting your CV and motivation letter describing how you are relevant to the target group, your background and motivation for applying.  
 Selection is based on the following criteria:
Target group and strategic fit 
Management level position and responsibility 
Relevance of your role and support from your employee organisation 
Background and motivation for applying, and utilizing the experience and network after the programme 
The programme will seek to select a diverse group of participants with regards to gender, age, background (professional and personal), country and roles/responsibility
Application
To apply, carefully follow the following steps. Please note that incomplete applications will not be considered. 
Application is open between 31st of March and 27th of April 2023. 
Register your interest here. Deadline for applications are 27th of April 2023. 
Prepare the supporting documents listed below. Name and save them according to the following format: "firstname_lastname_CV", "firstname_lastname_LOM" and "firstname_lastname_ID". An example: "john_smith_CV".
CV (Must be in English). Should contain the following information: Name and contact information / Relevant experience (payed or voluntary) incl. position, when and what; key responsibilities and skills / Education and qualifications / References (preferably to your current employer)
Letter of Motivation (LOM) (Must be in English, max 450 words), describing your motivation to join this program and how you expect to use the knowledge and network from the programme in your organization, your role or your country.  
Copy of national identification (national identify card or passport)
Funded by the Swedish Institute
This programme is funded by the Swedish Institute and part of the SI Public Sector Innovation Programme, in which universities and colleges provide training programmes for public sector employees and elected representatives from more than twenty countries. The purpose is to strengthen the capacity of professionals to contribute to innovation in the public sector and support the implementation of the 2030 Agenda for sustainable development.
For more information, please contact: