Why study at Karolinska Institutet?
Karolinska Institutet is a globally respected medical university marked by a passion for research and a drive to contribute to the improvement of human health for all. As a KI student, you can become an active part of that mission and open doors to a global future.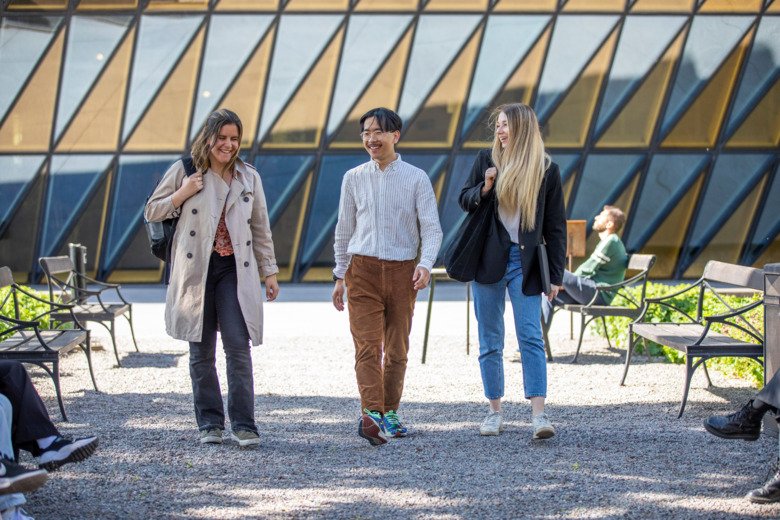 Photo: Liza Simonsson
One-faculty university
Karolinska Institutet is dedicated solely to research and education in medical and health sciences with a reputation for top quality research and innovation.
Top ranked
Karolinska Institutet is consistently ranked among the best universities in the world - especially within medicine and life sciences.
Career opportunities
There are international career opportunities for graduates, with close links to the public and private sectors throughout the time of study, as well as opportunities for further PhD studies - which are tuition free.
Masters from true masters
Teachers at Karolinska Institutet often carry out research in parallel with teaching. This ensures that students are involved in the latest advances within the medical field.
Interactive teaching method
The university incorporates an interactive teaching model that emphasises informal and close contact with teachers and facilitates the active participation of students.
The Nobel Prize
Since 1901, the Nobel Assembly at Karolinska Institutet has selected the Nobel laureates in Physiology or Medicine. There are regular opportunities for students to hear and see Nobel laureates in action, by attending their lectures or seminars on campus.
Stockholm and Sweden
Karolinska Institutet is situated in Stockholm, the capital of Sweden, which offers good public transport, history, culture, and business, surrounded by plenty of nature and blue water. Stockholm is one of the most innovative cities in Europe and also one of the world's most productive hubs for health care advancement and life science knowhow.
Stockholm is one of the safest capitals in the world. Nearly 90% of the population in Sweden speaks English.
Why our students picked us
If you would like to find out more on why to pick Karolinska Institutet for your studies, read our student blogs.