Executive and professional education - Customised courses
Karolinska Institutet regularly offers customised courses that are commissioned by an organisation for its employees. Customised courses give your employees access to the latest advances in medical science and research, on your own terms.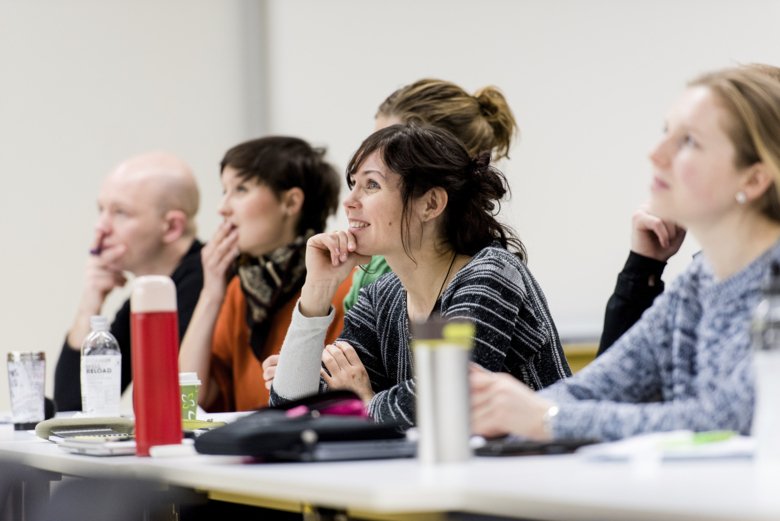 Photo: Campusfotografen
Karolinska Institutet, one of Europe's largest and most research-intensive medical universities, offers customised competence development for health care professionals in areas such as global & public health, primary care, dentistry and management & organisation. 
Access the latest advances in medical science
Customised courses give you the opportunity to plan a programme tailored for a group of employees. In close cooperation with you and and the relevant department at KI, we will put together a programme that perfectly meets your needs when it comes to content, level, pace, place and mode of teaching. Your employees will gain access to the latest research in a context that suits your organisation.
Studies alongside professional work
The courses are designed to allow effective study alongside professional work. The studies are usually connected to the workplace to ensure that the new knowledge can be applied immediately and will benefit not only the employee but the organisation as a whole. You as the employer can choose who in your organisation will attend the course. We have extensive experience in flexible learning; the training can be done fully or partially online, onsite on campus in Stockholm, or elsewhere. 
How to get started
Our customised courses can only be commissioned and paid for by a legal entity; a company, organisation or the equivalent.
Explore our subject areas to get an idea of the areas in which we can organise customised courses. You can also watch and read the references from some of our previous participants and participating organisations.
We look forward to hearing from you!
Contact