For students attending the course

Digital Health from an Entrepreneurship Perspective

course code 2QA326

Digital health is about the meeting between digital technology, health and society, intending to streamline and personalize healthcare.

The course runs between 29 August 2023 - 26 October 2023.

Syllabus
Welcome Information
About the course
The course runs after 5 pm on Tuesdays and Thursdays in 2-3 hour sessions. 
Registration
Registration for the course is mandatory. Students who do not register within the registration period will be withdrawn. You register by logging in to your student account in Ladok. The registration period opens three weeks before the course starts (from Monday) and ends one week after the start. Find more information about web-registration here. 
s till tre veckor före kursstart (fr.o.m. måndagen) till och med tisdagen före kursstart.
About the Course
This course provides students with in-depth knowledge in the field of digital health from an entrepreneurship perspective. Domains of digital health, needs-based innovation including prototyping, usability and testing as well as data management, intellectual property, reimbursement, business models, ethics and future trends will be discussed and analyzed.
The course is offered within the framework of the Stockholm School of Entrepreneurship https://www.sses.se/course/digital-health/
Course Analysis and Course Evaluation
The course evaluation consists of the student's answers to the course questionnaire and is part of Karolinska Institutet:s quality management system. The course evaluation is carried out in accordance with the guidelines established by the Committee for Education at the undergraduate and advanced level. The teacher's analysis of the course evaluation results (course analysis) will be published together with the results from the course evaluation (without free text answer) no later than one month after the end of the course.
Recommended Literature
Literature will be announced in connection to the start and communicated to enrolled students.
Student at KI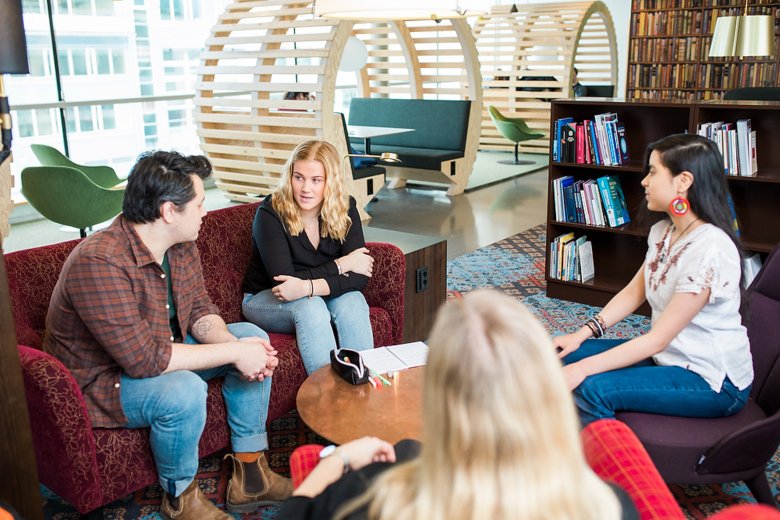 Student at KI
Here you can find all the information you need for your studies.